The Resilience Project
Term 4 Immersion, Mackay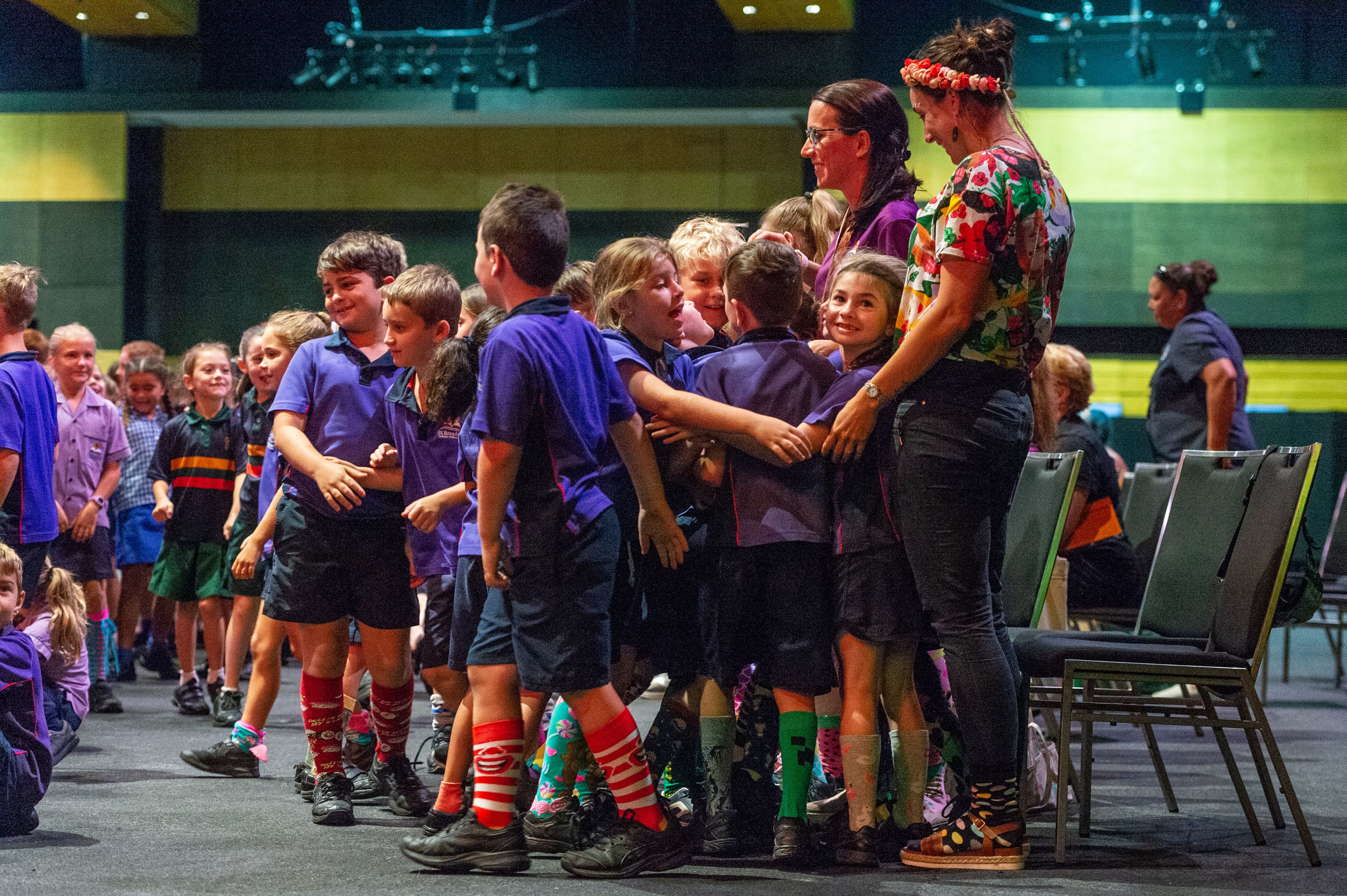 The Resilience Project is having a profound effect on the Mackay school community, with students becoming more appreciative of what they have, showing kindness to each other and slowing down to better engage in their learning.
More than 2,300 students across six program schools packed the Mackay Entertainment and Convention Centre for three days of face-to-face presentations to reinforce the program pillars of gratitude, empathy and mindfulness, delivered by the North Queensland Toyota Cowboys.
Participating schools:
St Anne's Catholic School
St Brendan's Catholic School
St Joseph's Catholic School
Mackay Central State School
Victoria Park State School
Mackay State High School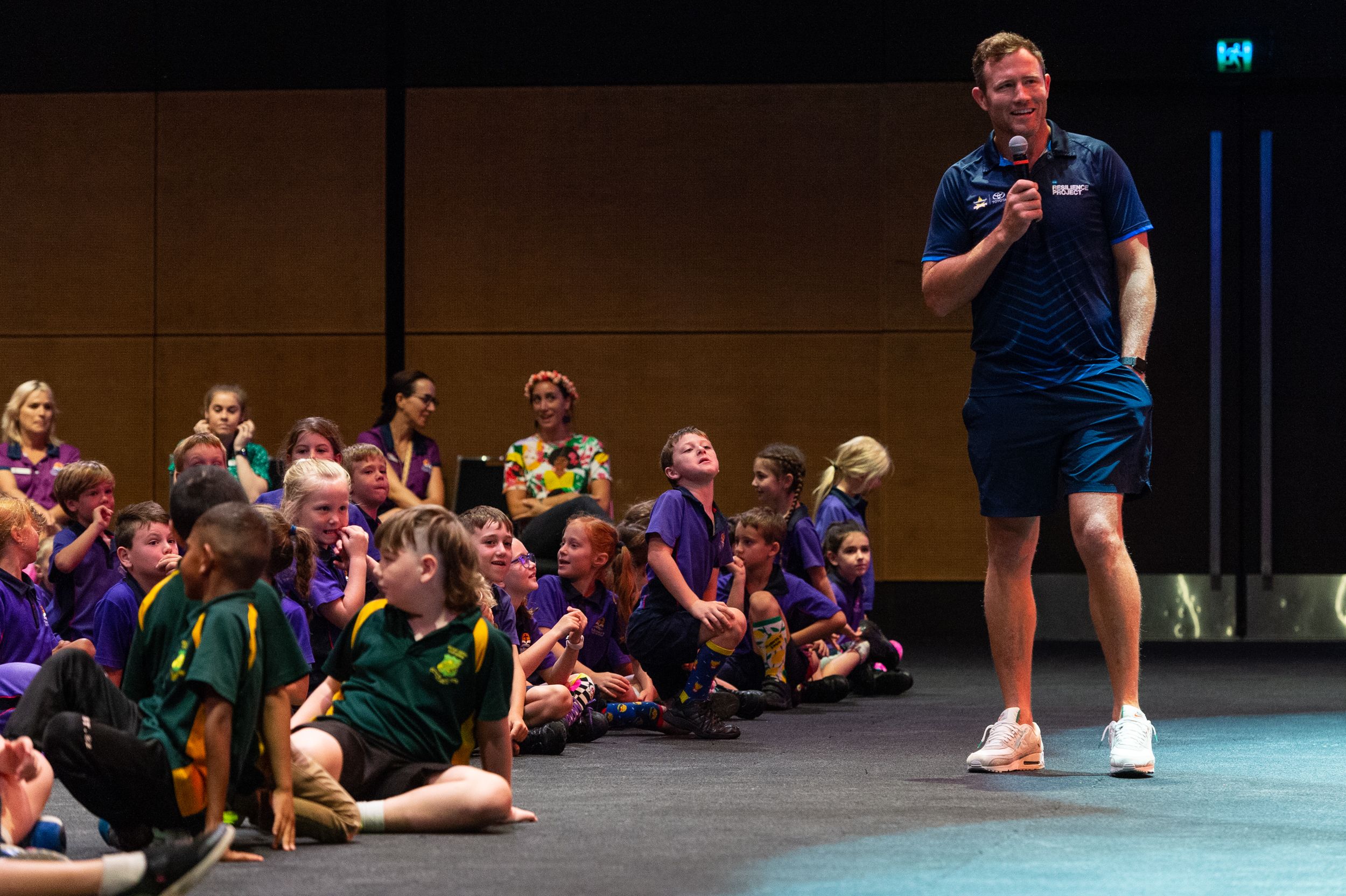 It was a chance to get students undertaking The Resilience Project together in one location and hear personal stories of resilience from Cowboys ambassadors Gavin Cooper and Ray Thompson, along with learning tips and strategies to improve their own mental health and wellbeing.
The sessions culminated in a community night, with the doors thrown open to parents and community members as an opportunity to experience what students are learning in the classroom via a special Zoom meeting with The Resilience Project co-founder Hugh Van Cuylenburg.
The community session helps in creating a whole of community approach to the program within Mackay by allowing students, parents and teachers to all relate to the program outside of the school environment.
---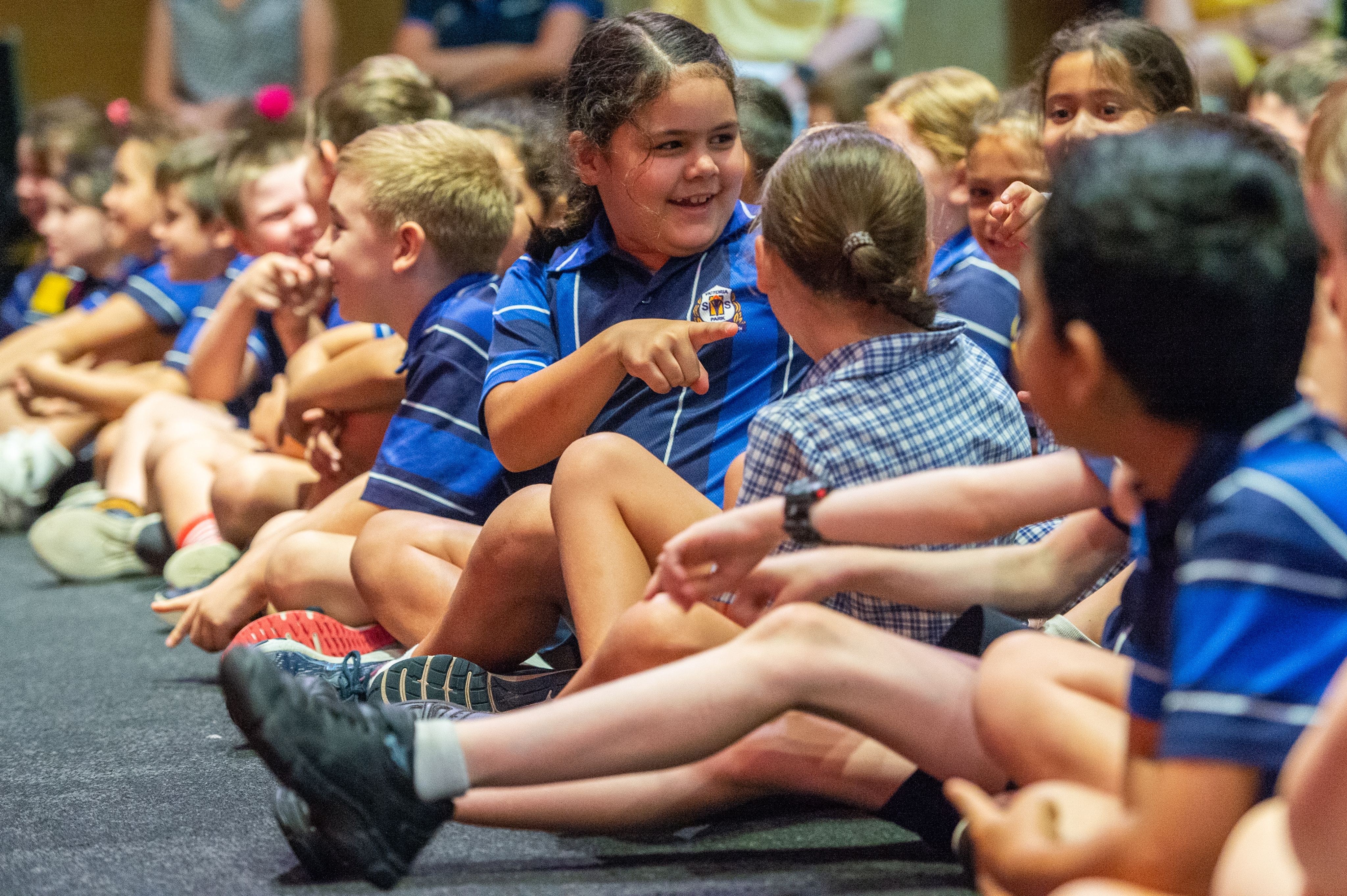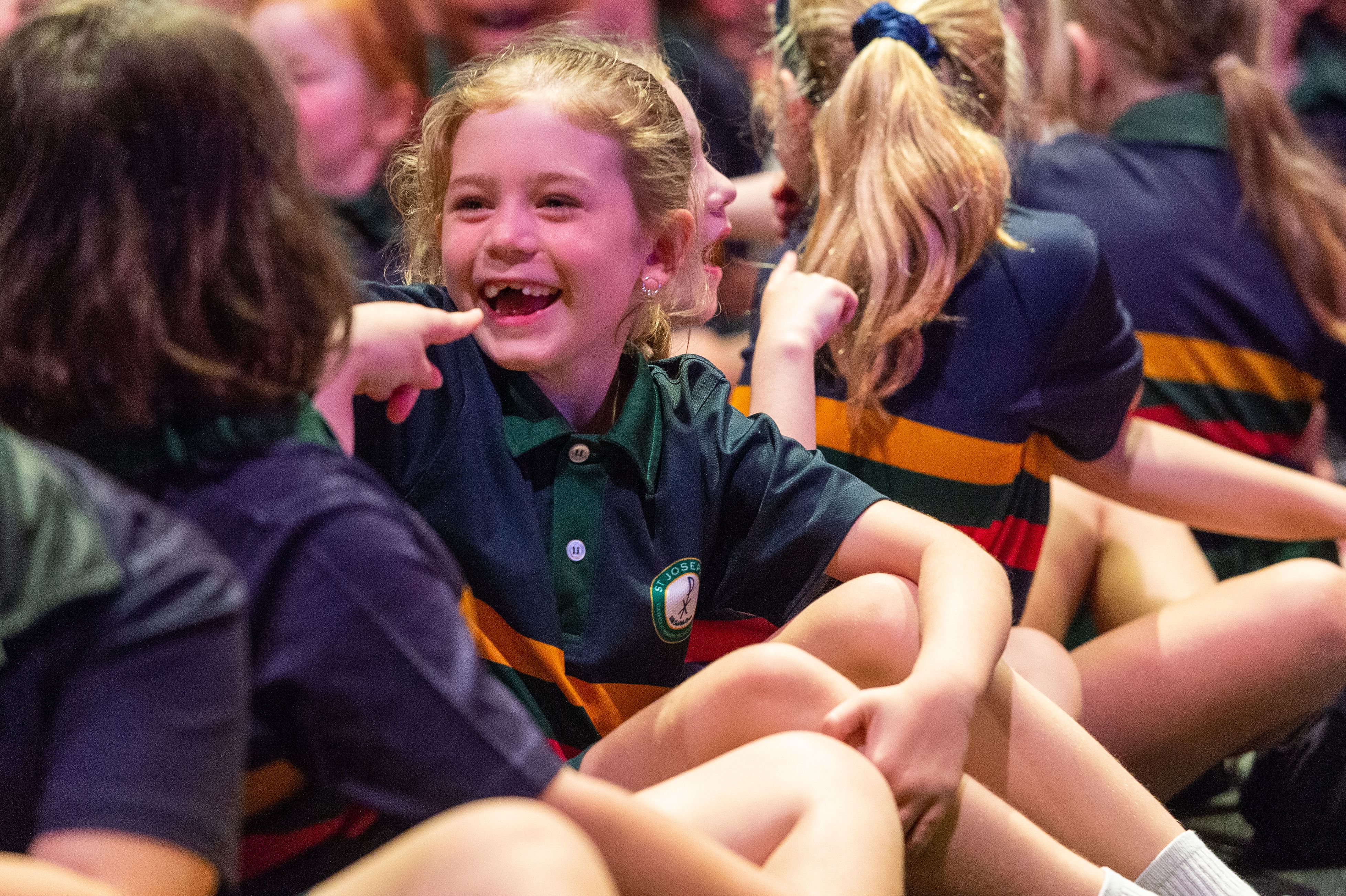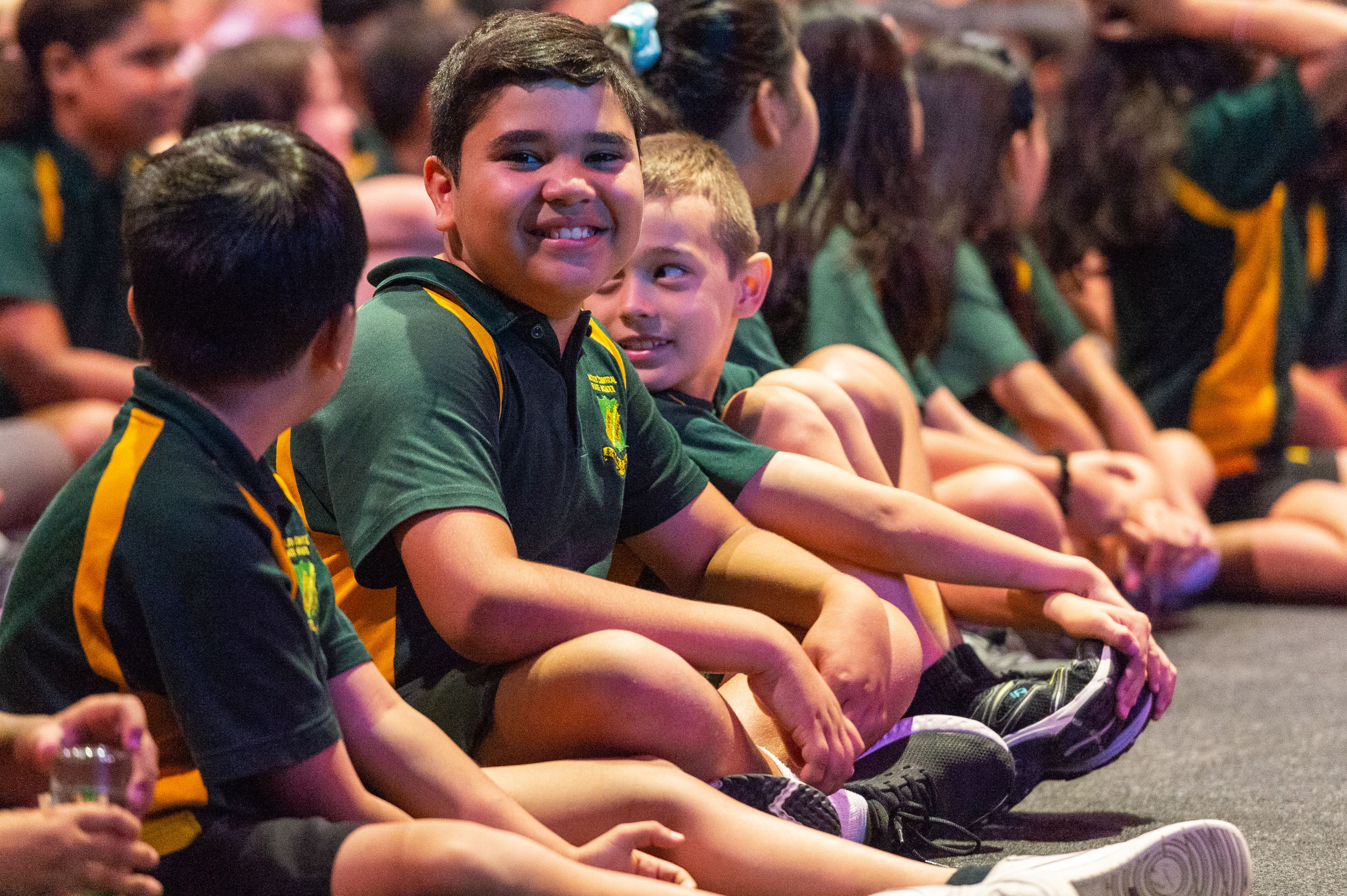 "We think the more students can recognise that they can overcome things, the better the world will be... This has just taught them to stop, be in the moment, not worry about what happens and just breathe."
Happy, relaxed kids
St Joseph's Catholic Primary School is one of many seeing the impact The Resilience Project is having on both the school and the community.
The school originally introduced the program through meditation using the app, before getting journals for students in year 2-6 to improve their resilience and empathy.
In the mornings, teachers are actively checking in with students to tackle personal challenges, implementing meditation in the morning and after lunch breaks to ensure kids are ready for learning.
Teacher Carla Hinschen said in class, students are more settled and therefore more engaged within the classroom.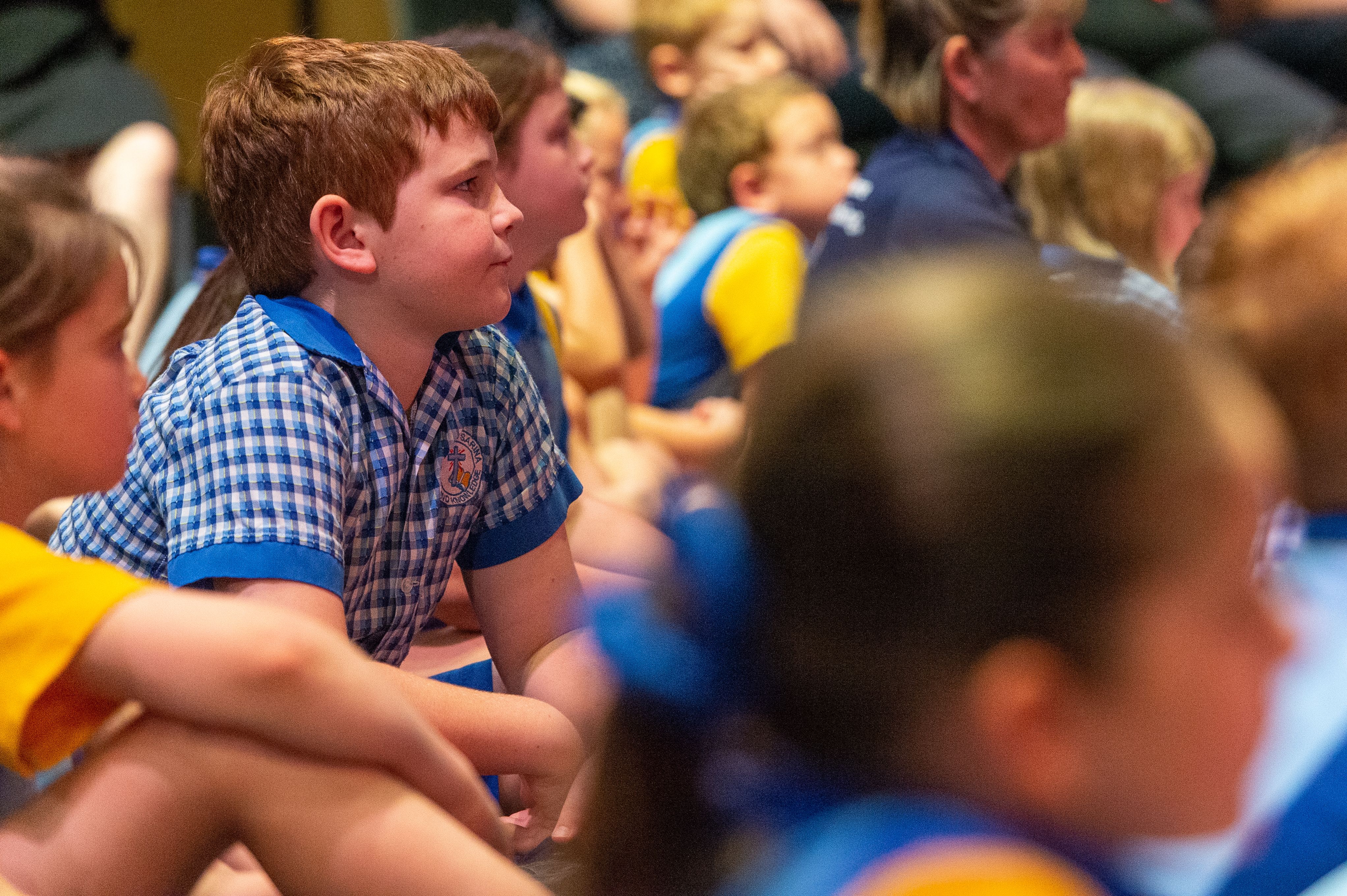 "I've noticed a real change in the kids; I've noticed they're more kind to each other, more reflective and they come up to us more often to talk about things," she said.
"So I find they're more comfortable to express themselves, they're definitely easier to teach when they're more relaxed so the mindfulness, meditation and journaling has created more happy, relaxed kids.
"We want kids to recognise that they need to support each other more, and we've definitely started to see more kindness with kids going up to others who are alone more often, or kids who are upset and asking them if they're ok."
---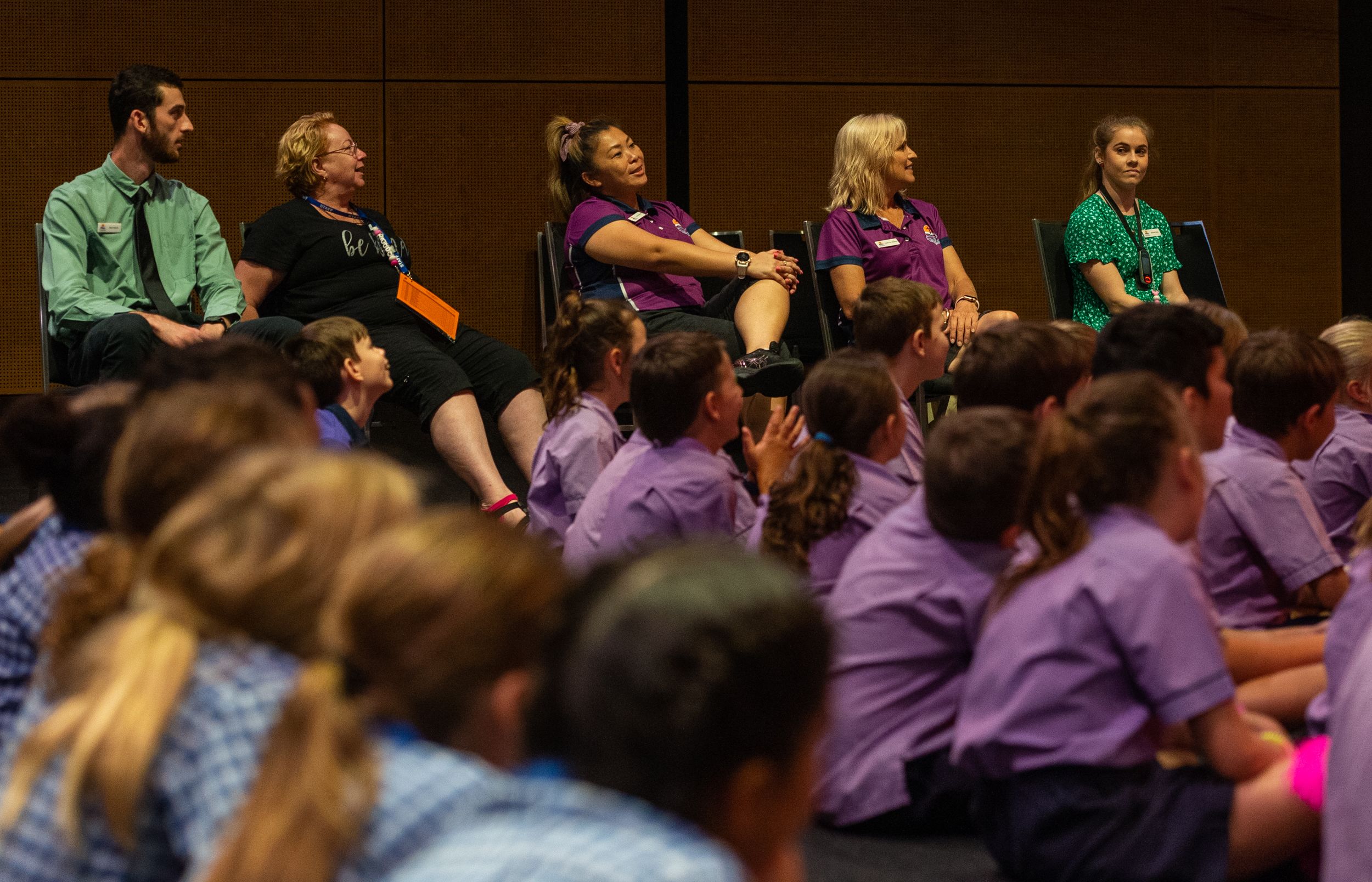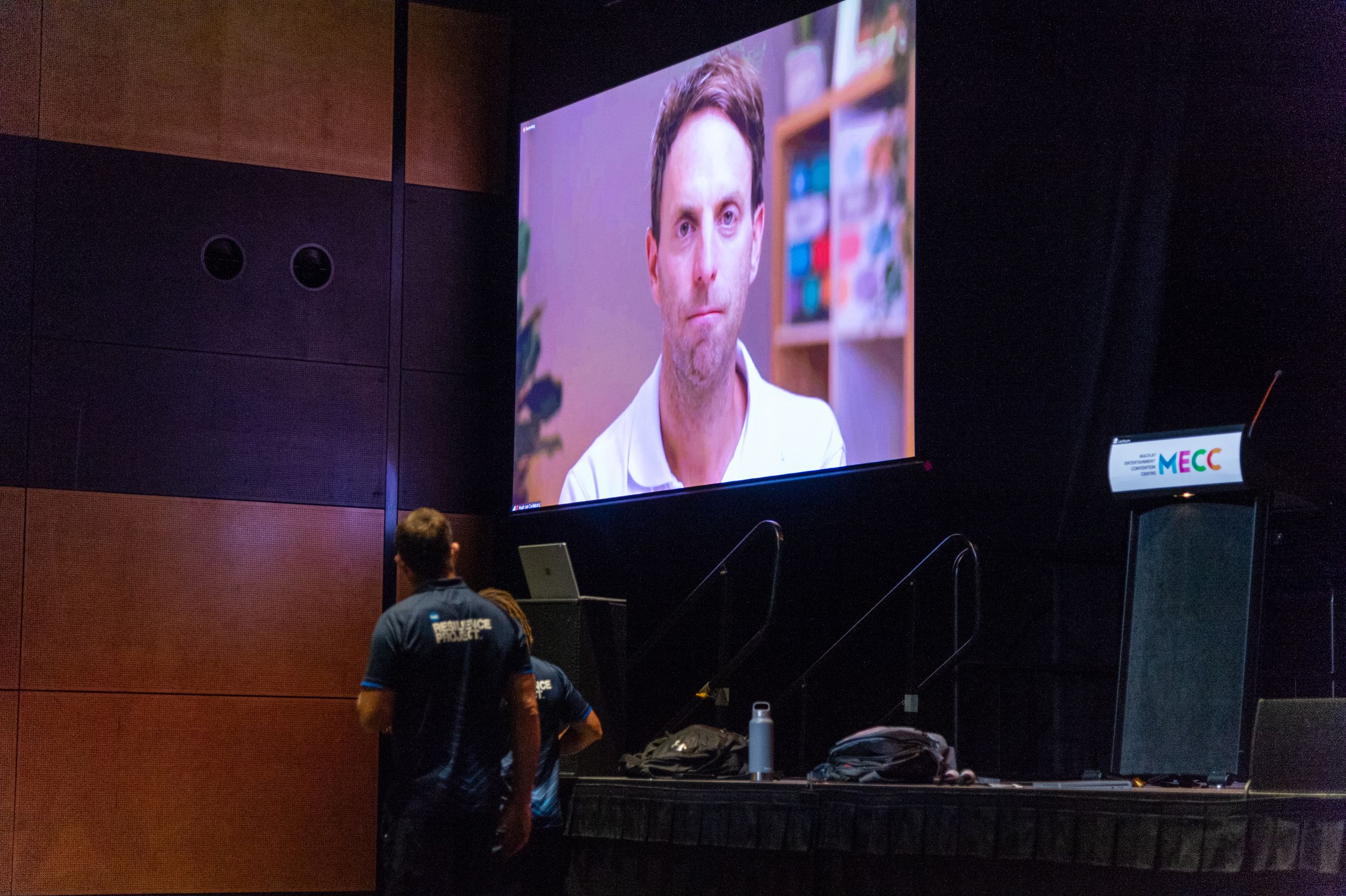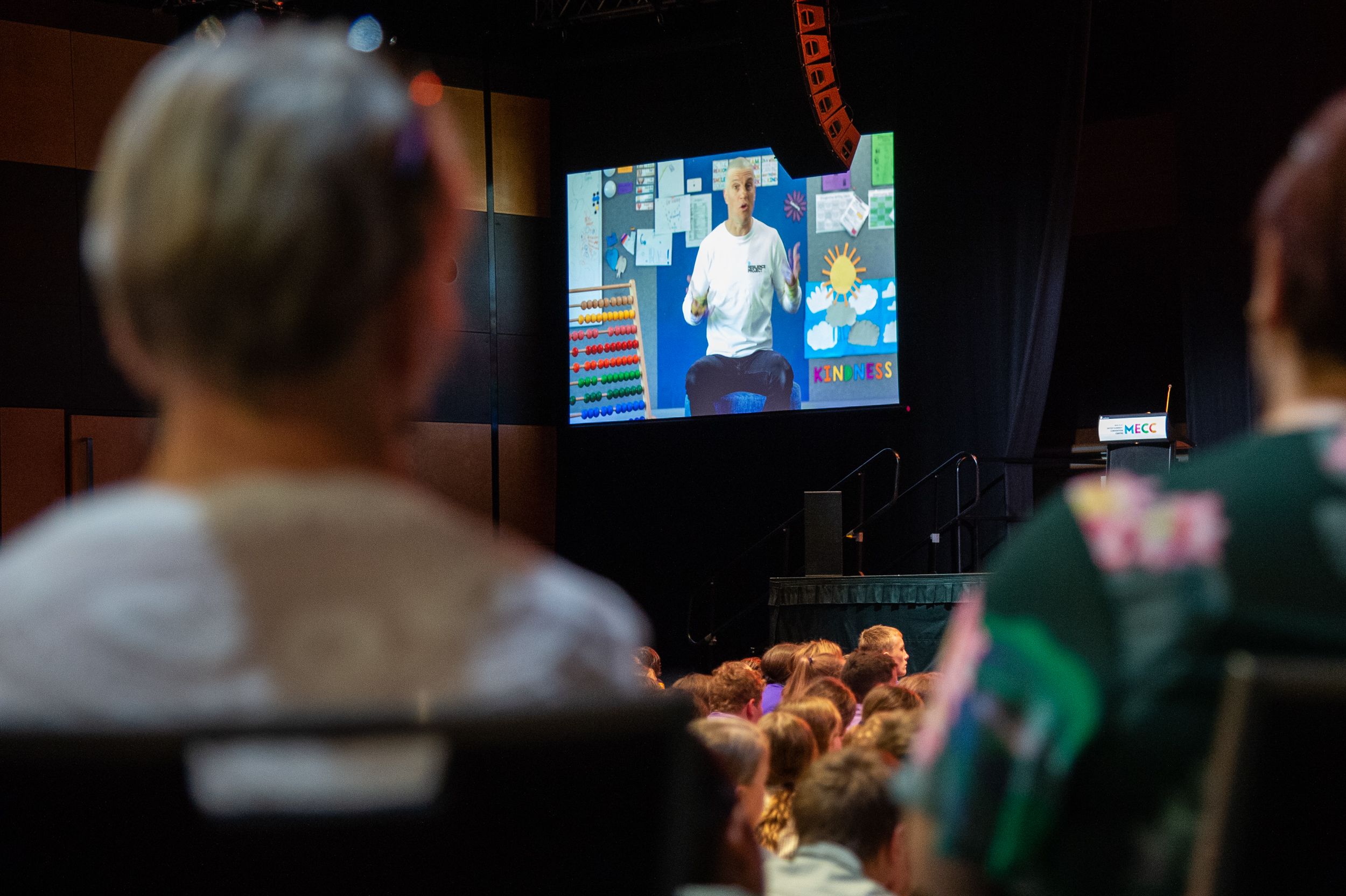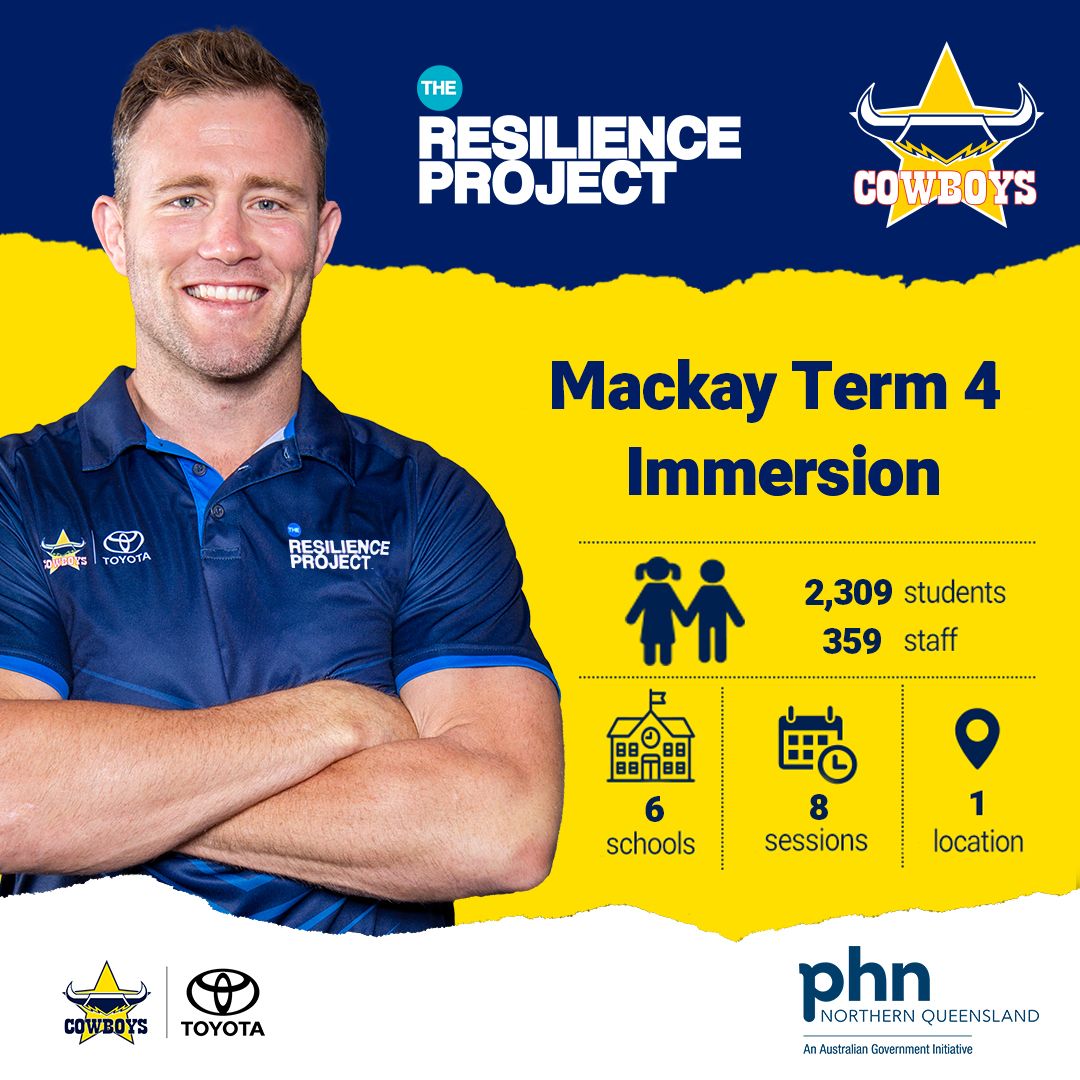 "Learning what everything means and seeing the things these guys have been through, it really helps us realise what we've got... We've all got closer as a group and to see everyone open up to everyone else has been really cool."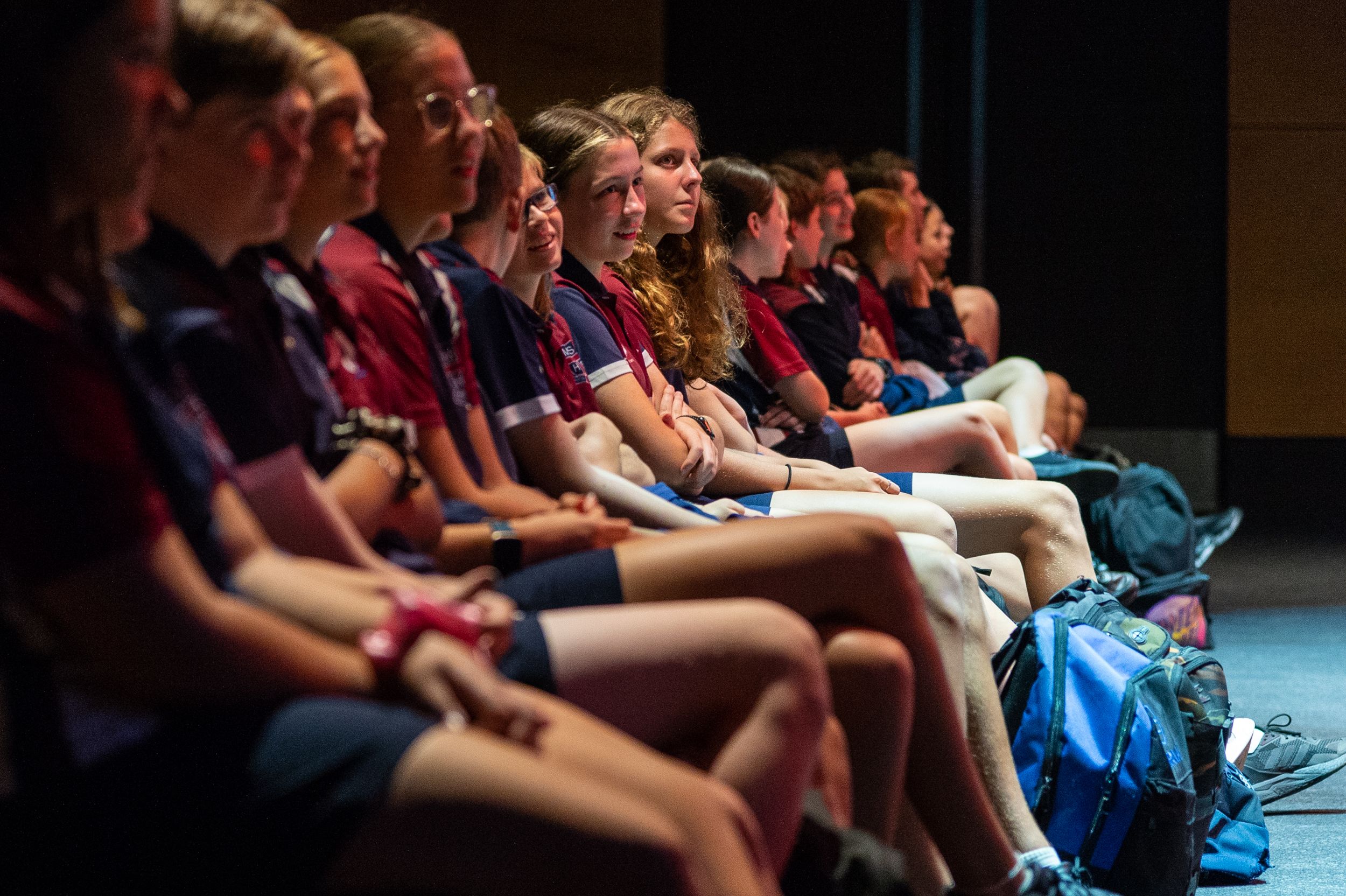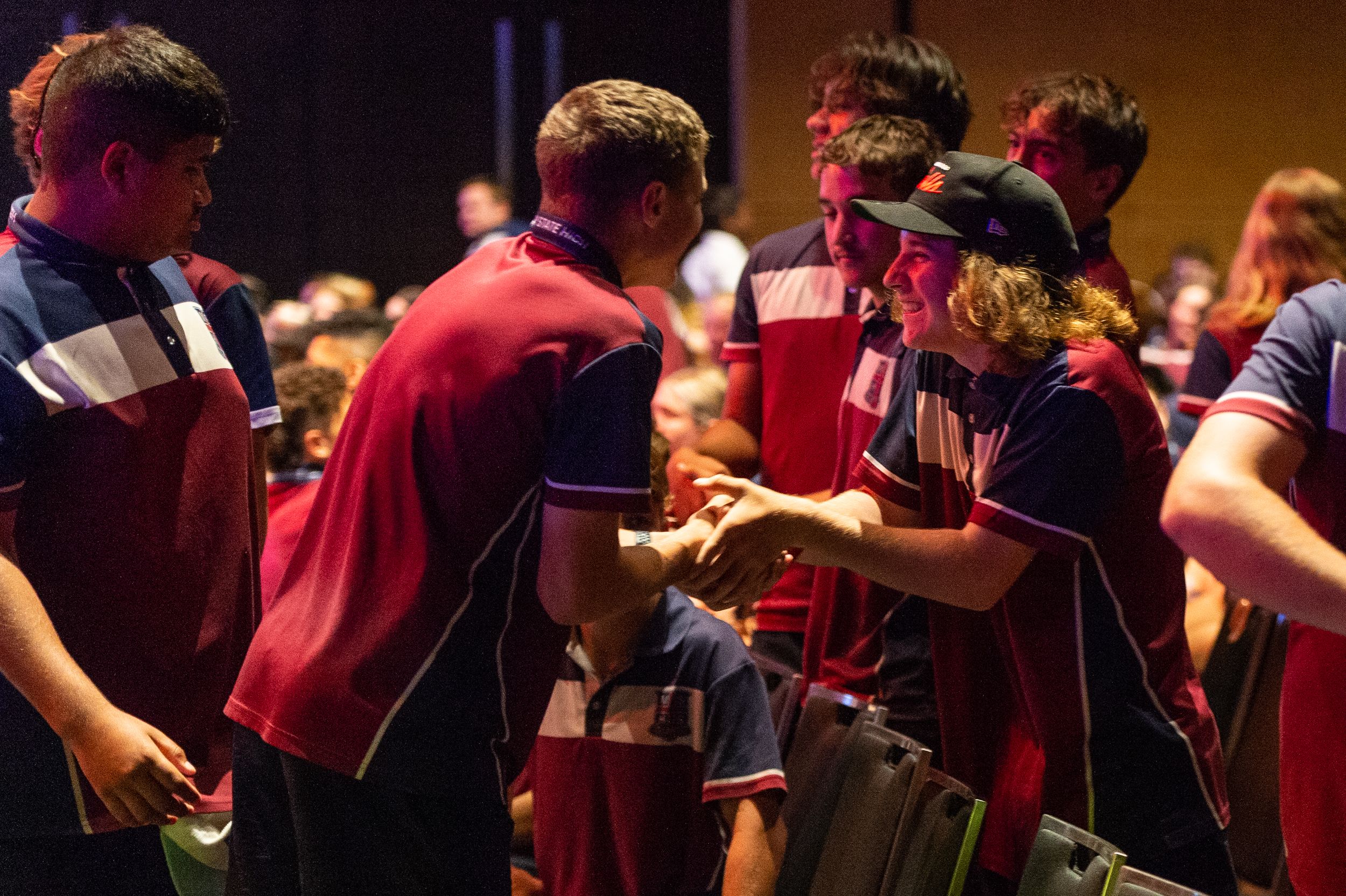 Essential learning
A keen rugby league school, Mackay State High's connection with and access to North Queensland Cowboys personalities through The Resilience Project is giving them real life examples of how powerful gratitude, empathy and mindfulness can be.
In 2021, the school has adopted a full implementation of the program, an eye opener for staff who themselves have dived head-first into the concepts to be able to teach them.
The whole cohort of students from grade 7 to 11 attended the final day of presentations, where they heard from program ambassadors Gavin Cooper and Ray Thompson - both of whom are no stranger to the school.
It was only days earlier that 'Coops' had attended the school's sports awards where the conversation and theme of the night quickly and naturally turned to resilience.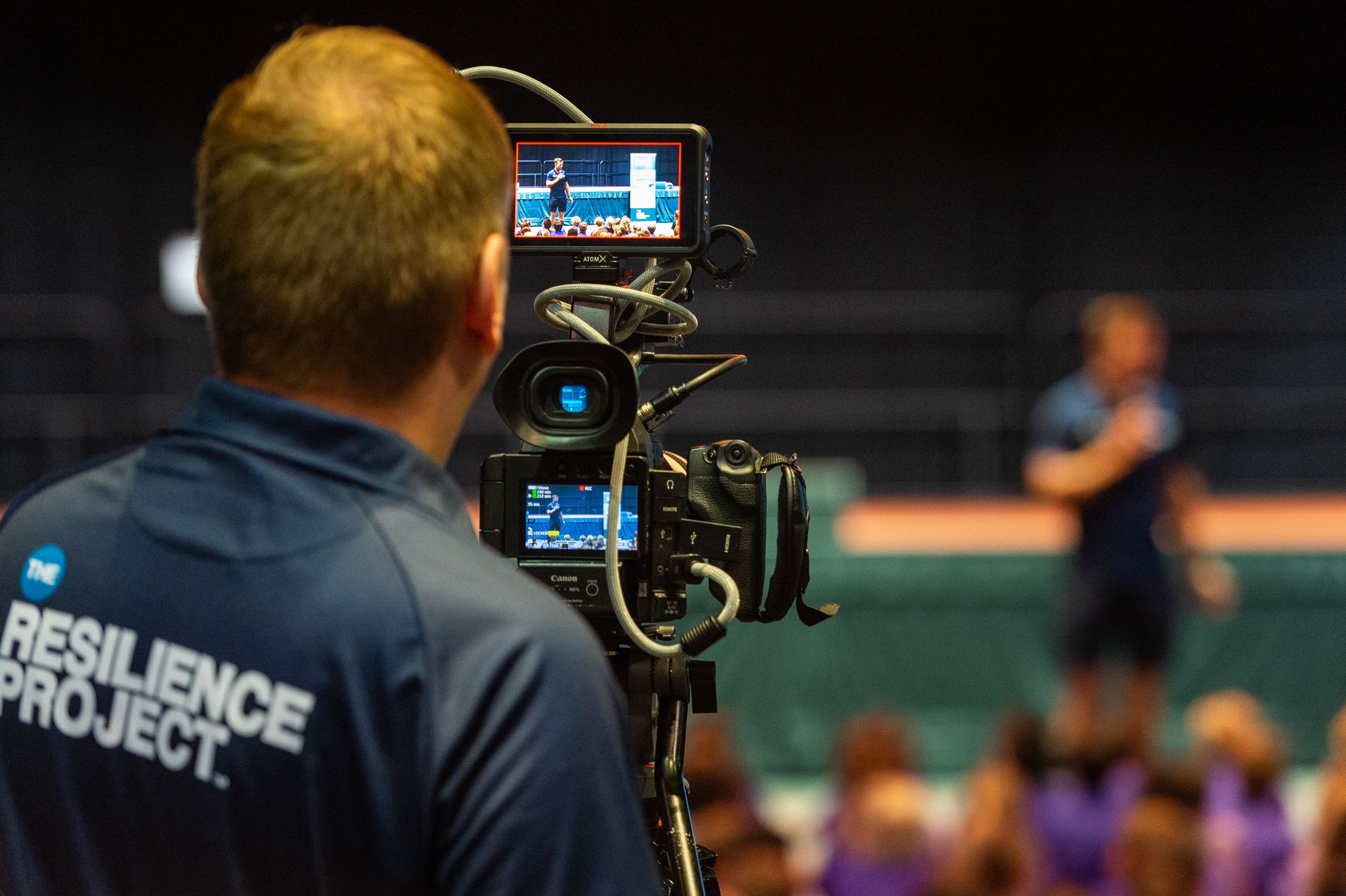 Mackay State High School's Head of Rugby League Zach Schill said the reinforcement of The Resilience Project messaging from professional athletes extends well beyond the boundaries of rugby league.
"I can only imagine what it's going to be like once we keep implementing it and students in year 7 have been talking about it for five years, who knows where we can get with it," he said.
"As time's gone on, students have been more comfortable talking about it... so that alone I think has been a win for the school.
"My hope is that it becomes the same as every other subject like maths and English, because to me it sits on the pedestal with those subjects, you can't get through school and not learn about these things."
---
The North Queensland Toyota Cowboys are delivering The Resilience Project to 47 schools in 11 locations across North and Far North Queensland, reaching over 14,000 students in 2021 with the support of Northern Queensland Primary Health Network, Queensland Government, Collinsville Community Association and Evolution Mining.